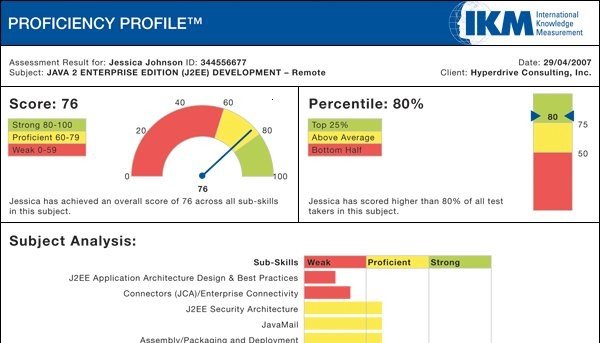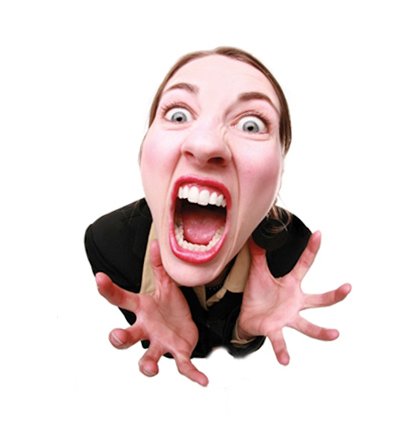 Skill Assessments for Strategic Sourcing of IT talent
Last month I was listening to an HR expert during a radio interview share his advice on the role of independent assessments in identifying each employee's strengths and weaknesses. He was recalling an un-scientific experiment he conducts in ALL of his consulting engagements where he asks everyone this question: "How many of you consider yourself an Above-Average employee"?
He then declared that without hesitation more than 95% of attendees in the room raised their hands! According to this HR expert, he consistently gets similar results from this poll of his in ALL of his client companies regardless of industry, size, age, and location!  So, his conclusions are that 95% of us are very poor judges of our own skills and need
Ironically before joining IKM I was under the same false impression that I have "above-average" Business Development and Sales Skills. But armed with this false sense of security, I needed to take some assessments. So, I identified the IKM's SalesCheck Business-Business (B2B) assessment to see how I would score in the following categories:
Professionalism
Communication
Computer Literacy
Numerical Skills
Team Work
Networking
Sales Call Qualification
CRM Process
Negotiation of a Contract
Closing a Sale
After all, these are very critical skills for B2B managers to possess if you are in the expansion stage and need to grow your sales. Even though I rushed through the test and was annoyed by some questions about the current time in China; it was neat to see the results which ranked me in 3 different categories:
Work Speed Accuracy: This part of the assessment determines if a candidate is responding to the questions within the standard deviations based on the historical performance of others who have taken the exact same tests.
Subject Coverage: This section of the IKM assessment determines if the test taker has demonstrated proficiency in the subject coverage. In this case, I scored highest in "Professionalism", "Computer Literacy" and "Business Networking". The score was:
Strong: 23%
Proficient: 77%
Weak: 0%
Application Ability: This section of the assessment ranks the candidate's application knowledge which in this case was B2B Sales. The score options are :
Negligible
Limited
Moderate
Significant
Extensive
The beauty of these Assessments is that as an HR Recruiter you can develop an agreement with the hiring managers in your organization that you would not forward any applicant that does NOT demonstrate "Significant" subject matter expertise. And you would not be guessing about their skills and would have similar results as the one shown to justify your candidate screening.
This is why I strongly believe in the power of these assessments in pre-screening and identifying the right talent. But why isn't everyone using these Assessments then? 
There is good news that the number of companies using Assessments has risen 22% over the previous year. And we are doing our part with the recent partnership with SmartRecruiters where companies will be able to access IKM Assessment on their way to screen for better talent.
 Do you use Skill Assessment in your Strategic Sourcing for talent?
Want new articles before they get published?
Subscribe to our Awesome Newsletter.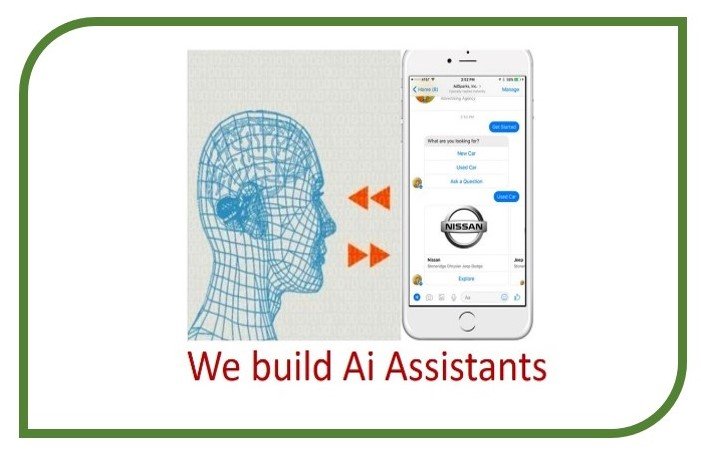 Ai Assistants for Automotive