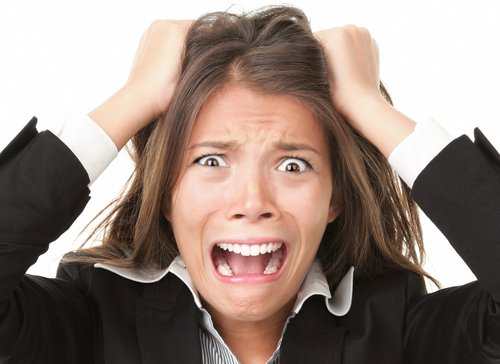 Reach retail buyers with this Facebook Messenger BOT
I drank the Facebook Cool-Aide in 2014 when I was consulting at the company's headquarters in Menlo Park. Facebook has a unique program called DogFooding that offers each employee $250 of monthly Ad Credit for trying Facebook Ads. And it worked.
I was hooked after realizing the power of Targeting and Reach of Facebook Ads. So, I helped fund AdSpark.co to market Facebook Ads to Automotive & Hospitality verticals. And today, at AdSparks. we launched our 1st AI Based Facebook Messenger BOT for Automotive Vertical. This BOT helps Tier 3 Franchise Dealers market their Used Cars to In-Market car buyers. But the same technology can be used to help any B2C and B2B companies who need to manage the stream of Customer Service inquiries that are being poorly managed. 
In fact, 85% of more than 2.7 billion customer service calls were placed on hold last year. And 67% of those on-hold, hung up after less than 2 minutes. And 48% of the calls who got through to a live operator were unhappy with their experience. This represents a huge opportunity for Ai-Enabled Messaging solutions to prevent revenue loss while creating a unique customer experience.
One factor driving the adoption of Ai-Based virtual assistants is that most consumers no longer want to be contacted by email or phone calls. Our own small sample research proved to us that 2/3 of the car buyers responded to AdSparks.co's Facebook Ads want to be contacted via SMS/Text when they request an appointment for a Test Drive. So, using Facebook Messenger to reach these kinds of shoppers is ideal.
The upshot is that this BOT acts as a virtual Sales Rep and Retail Store combined into one. The inventory of this Facebook Messenger BOT is updated every 24 hours eliminating the most critical questions on the availability of the car. The User Interface can be easily customized to filter the data by Price, Make, Type, Millage or any combination of the data on inventory. In fact, plans are in the works to develop more sophisticated Search options based on Natural Language. We are also excited to release more functionality from Wit.ai which Facebook acquired in 2015.
Other BOTs are also planned for the Automotive, Hospitality, and other verticals. These BOTs are the ideal complement to Facebook ads where 66% of the respondents want to be contacted using Text or SMS messages. These asynchronous engagements are much more preferable to phone calls or emails that are going unanswered.
We are very excited about building similar solutions with Facebook Messenger for other verticals.
Want new articles before they get published?
Subscribe to our Awesome Newsletter.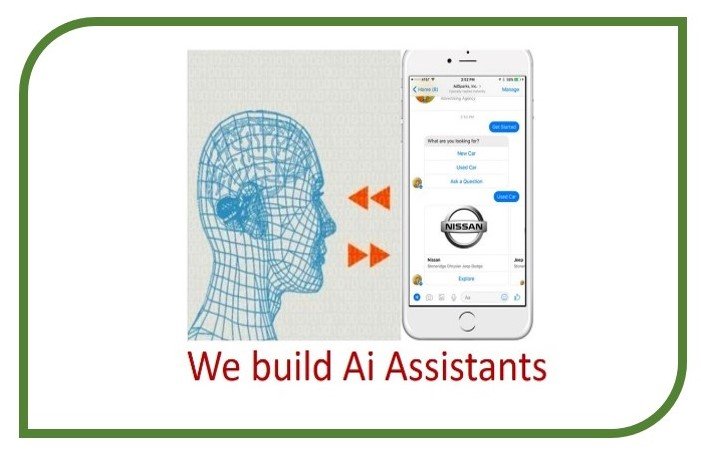 Ai Assistants for Automotive